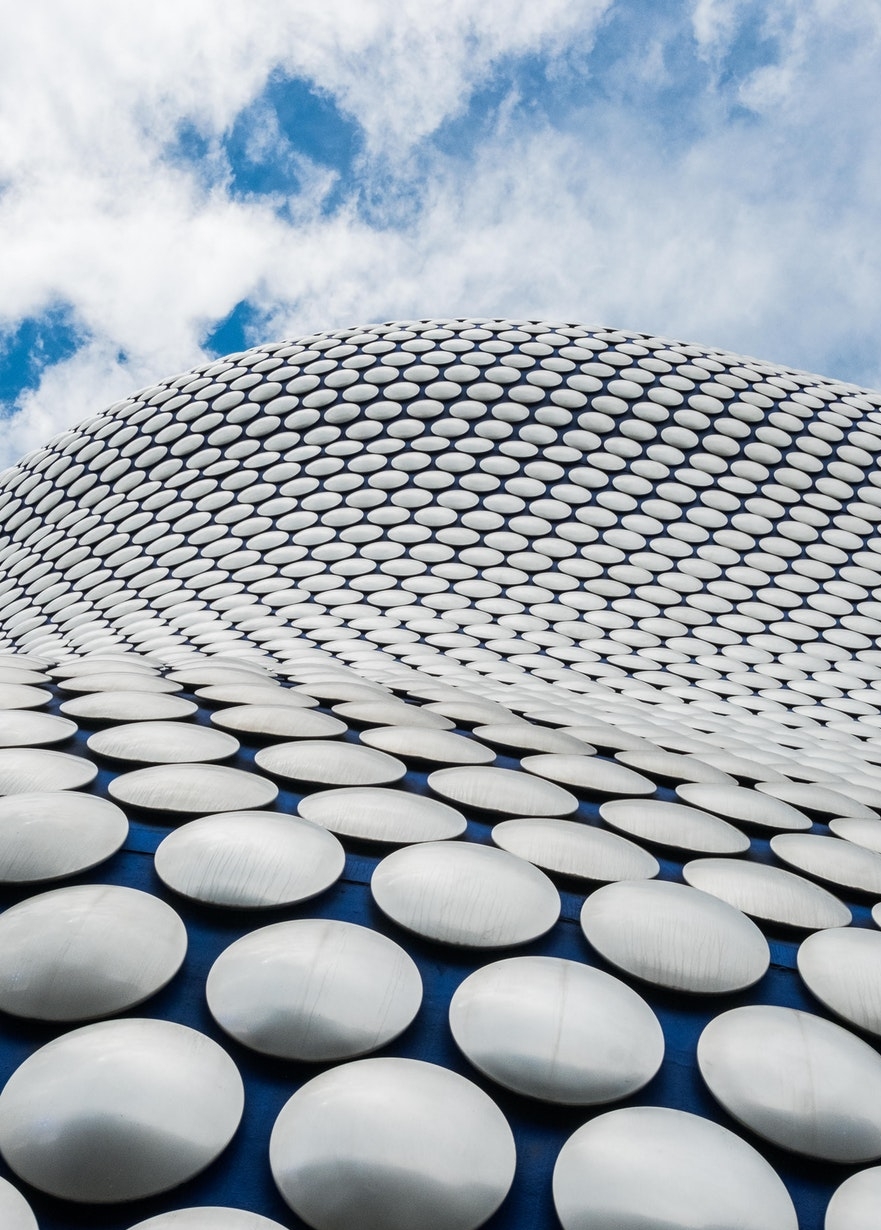 · Young, fast growing population·
· Superb transport links & connectivity
· New Street Station redevelopment, HS2 Terminus & Metro improvements
· Re-modelled City Centre
· Growing & diversifying Economy
· Significant employment opportunities
· Inbound financial migration/brain drain from London (e.g. HSBC, Deutsche Bank, PwC)
· UK's top location for business conferences and exhibitions
UNIVERSITIES
University of Birmingham

Aston University

Birmingham City University

University College Birmingham

Newman University College
Birmingham has regenerated through a strategic effort to position itself as an international destination for investment and the UK's top regional centre for conferences and exhibitions. The city promoted the growth of a service based economy to replace the jobs lost in manufacturing. Private sector employment in financial and professional services, tourism, leisure and retailing has risen rapidly over the last twenty years, with unemployment levels steadily declining.
City centre redevelopment has been integral to this revitalisation, creating new office districts, retail schemes and hotels. Brindley Place was one of the UK's largest inner city mixed-use developments, delivering a radical and award winning transformation of the city centre.
The redevelopment of the Bullring and The Mailbox has boosted Birmingham's retail and tourism sector, attracting more than 30 million visitors per year. The multibillion pound Eastside development has facilitated the city centre's eastward expansion, creating the Learning Quarter and Technology Innovation Centre in the process. These developments are playing a key role in Birmingham's emergence as a world leader in the advanced technology manufacturing industries of the future.
Several more recent schemes such as the Grand Central Shopping Centre, Paradise Circus and Arena Central have continued to strengthen the city's offer, adding new public realm space, transport links, and cementing it as a major retail destination. Further regeneration projects such as the Smithfield development and transport link upgrades at Curzon HS2 Station and the redesigned New Street Station have been crucial to Birmingham's progression.
Jewellery Quarter
This "gem" of a location is Birmingham's most historic district and continues to produce 40% of all UK-produced jewellery, through Europe's highest concentration of jewellery manufacturers. Dating back more than 250 years, it has now been classified as an official conservation area yet retains its unique character and distinctive culture, with many of its historic industrial workshops and factories being transformed into plush apartments, modern businesses and stylish bars.
The whole area has a distinctive, cosy "village feel" with developers limited to building a maximum of four storeys, which also serves to control the level of supply, thereby increasing demand from the growing number of media/tech professionals employed nearby. With a growing and vibrant nightlife scene, distinctive and characterful architecture and a convenient central location, it is no surprise that the "JQ" has been dubbed one of the UK's top "hipster hotspots" by property website Zoopla, while at the same time offering an extremely compelling investment case for buy-to-let investors.
Edgbaston
The B15 postcode has always held a certain cachet in the city and its appeal shows no signs of wavering, with extensive investment going into the already exclusive area. The former Pebble Mill site has been reinvented as a new medical quarter for the city and is home to more than 550 medical companies, providing a ready-made rental population right on the doorstep.
Holloway Head
Close to all of the city centre's major developments, including Grand Central Station, The Bullring and The Mailbox, Holloway Head is one to watch for those looking to invest in prime city centre real estate. This is already a prime location and its appeal is only going to increase – the city's Paradise development, described at the most important regeneration project outside London, is just a short walk away and is set to create a new heart for the city with a vibrant pedestrianised area and 1.8 million square feet of commercial, civic, retail, leisure and hotel space.
STAY INFORMED FOR THE LATEST MARKET INSIGHTS